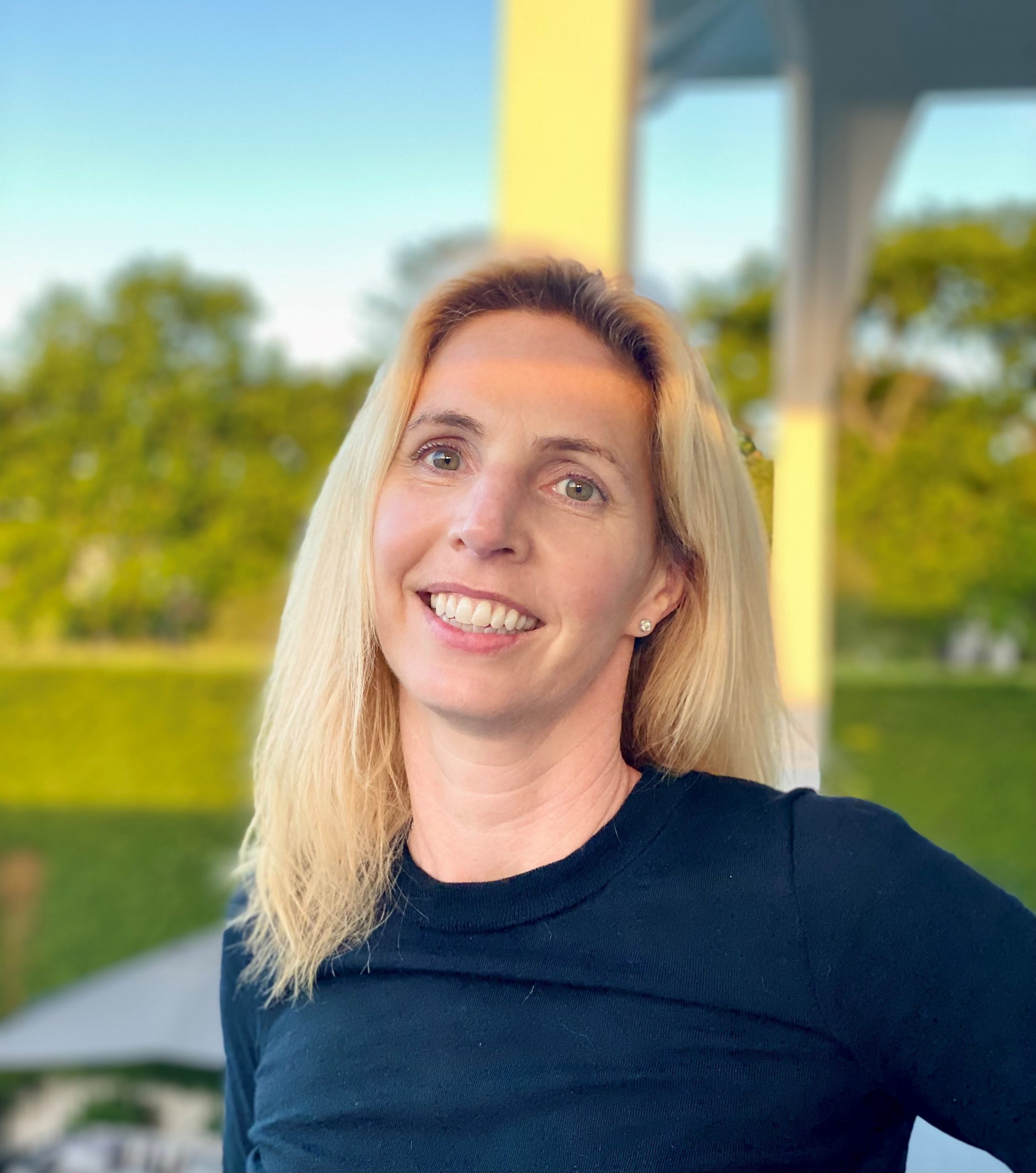 Shelley
Hi, my name is Shelley Horton and I have owned AppleSeed Educare since October 2021. I am married to Greg, we have three very active teenagers, a slightly overweight Golden Retriever and a very overweight cat.
I am a commercial lawyer by profession but I have always been passionate about giving children the very best start in the world and giving all kids the opportunity to access great education. I firmly believe that education is directly linked to success and happiness. I also believe that children need to be in a caring, supportive environment to allow them to thrive. AppleSeed provides this environment to children. It allows them to be curious and develop a love of learning – all while feeling supported and happy.
If you would like your child to experience this environment, I would love to talk to you further.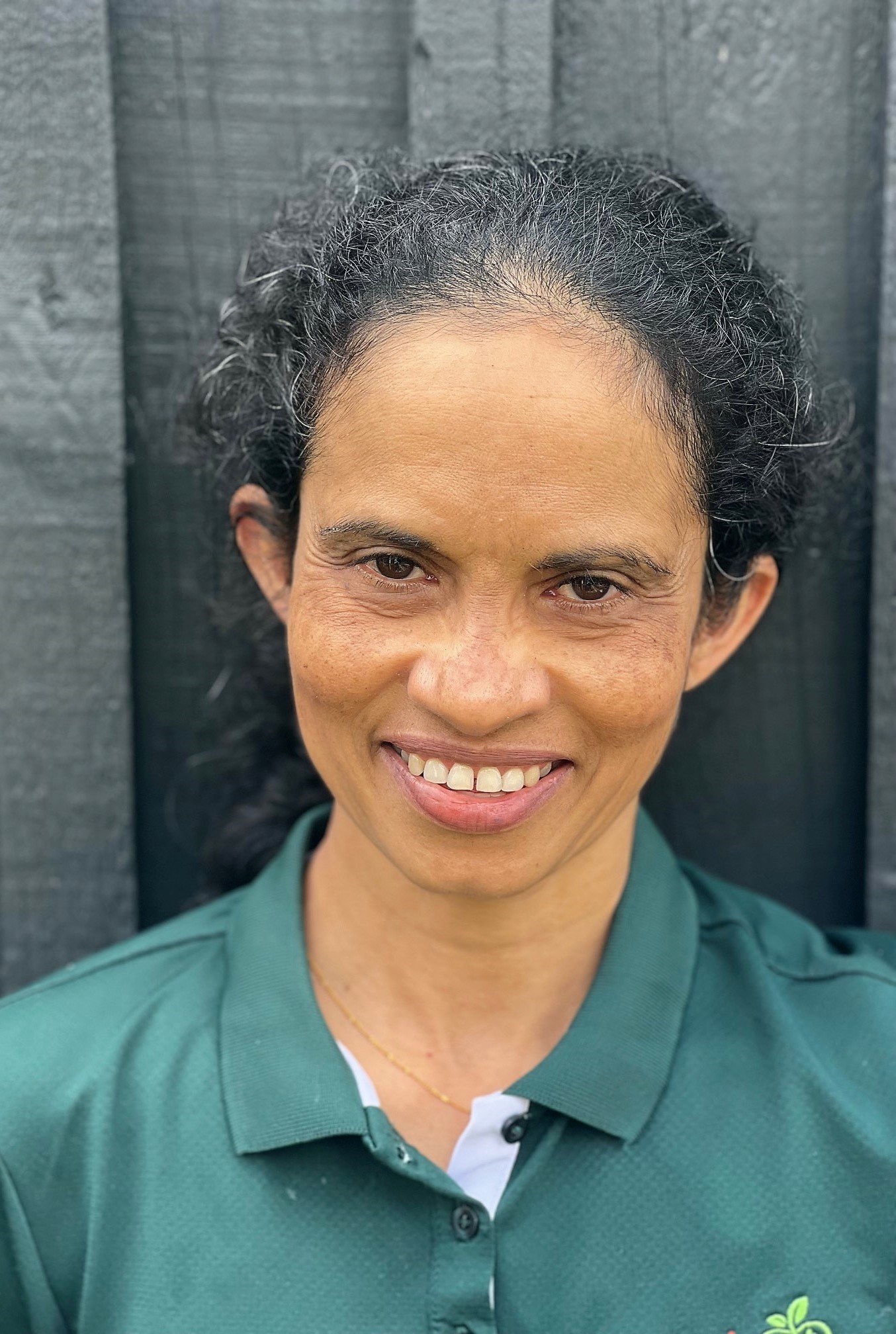 Neelika
Kia ora- Ᾱubōwan- (Greetings from Sri Lanka)
My name is Neelika. I am originally from Sri Lanka, but New Zealand has been my home for the last 24 years. Before coming to New Zealand, I have worked in Sri Lanka Educational Administrative service where my passion for teaching and educational management was sparked.
I joined ECE teaching in New Zealand in 2007 and truly feel honoured to be part of Appleseed since 2014. I love the opportunities, challenges, and precious memories that Appleseed given to me, allowing me to grow professionally with and alongside of our beautiful tamariki, whānau and the team.
I am a mother of one son who has recently graduated and started his career path in the NZ health sector. I live in Remuera with my husband and son. We enjoy the peaceful environment close to Orakei basin where I have an opportunity to take short walks after a busy day. I love decorating cakes and indoor gardening, as well as spending time meditating. Collecting elephant ornaments is one of my interests - wherever I go I look for the elephants to increase my collection.
I strongly believe that children are unique individuals who can lead their own learning. As teachers we have a responsibility to support them build a good foundation of learning skills in their early years of life, that lead to be successful in their lifelong learning journey. Valuing children's dispositional learning is a great way to develop these lifelong learning skills that I am passionate about. Thank you for trusting me to be part of your child's first years of life! I strive to support our little learners to reach their potential while growing as lifelong learners.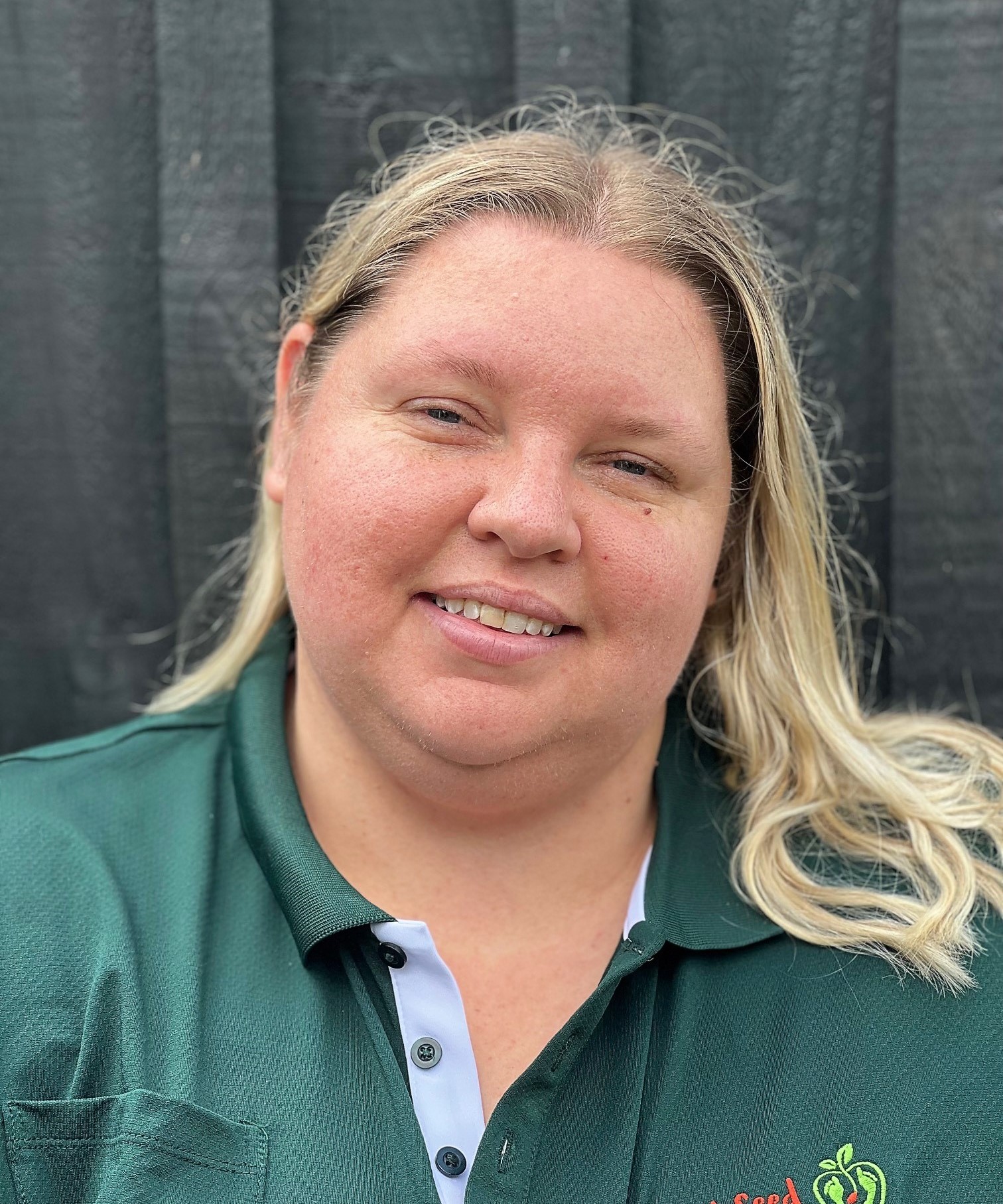 Annika
Kia Ora. My name is Annika and I am originally from Tauranga. I moved to Auckland when I graduated from the University of Waikato to find the perfect teaching position and love the diversity Auckland has to offer. I have a passion for travel and enjoy taking a trip somewhere warm, enjoying the sunshine, as well as trips back to Tauranga to spend time with family and friends. I have always had a passion for teaching since I was at school and loved caring for children of family friends. I enjoy working in our centre as we have smaller numbers of children and families which means we can work together more effectively to help grow confident and competent learners. I have a particular passion for working with children under two, supporting their wellbeing and development as they learn and grow alongside their older peers.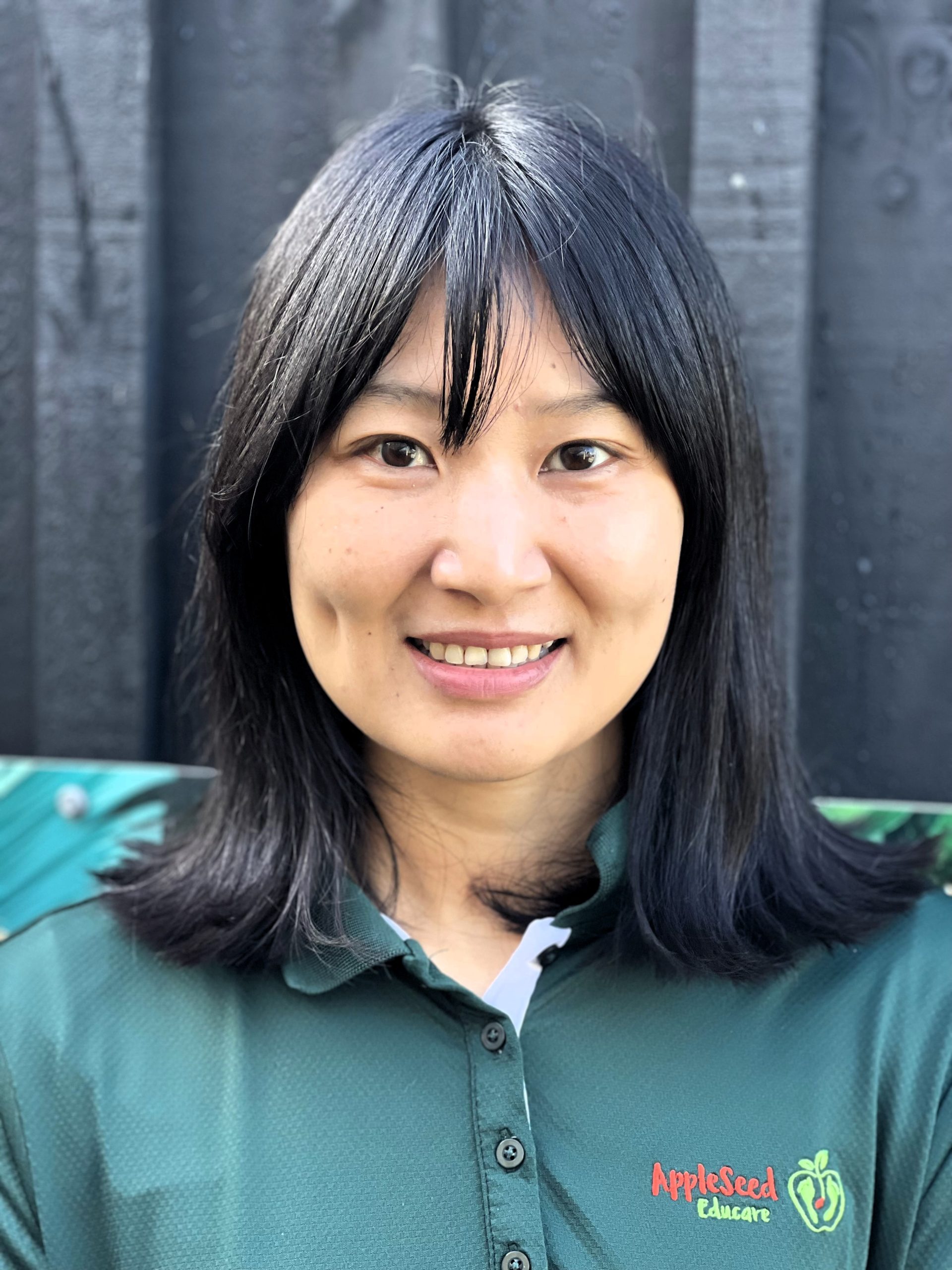 Eva
Kia Ora! My name is Eva (Qin He). I am delighted to join AppleSeed Educare as a qualified teacher! Previously, I worked as a journalist and editor in China. After several years in the field, I made the decision to take a break and embark on a new adventure. Thus, I arrived in New Zealand four years ago and instantly fell in love with this breathtaking country. During my time in New Zealand, I discovered my newfound passion for teaching. Working with children brings me immense joy and has inspired me to pursue a career in education. I enrolled in the New Zealand Tertiary College and successfully obtained my Graduate Diploma in Early Childhood Teaching. In September 2021, I obtained my provisional teaching certificate. As an open-minded and passionate person, I cherish the diversity and respect every soul. I believe that every child is unique with their particular characters, thoughts, creativity and imagination. As an Early Childhood Teacher, I am dedicated to creating a nurturing and stimulating learning environment that fosters the growth and development of young children. With a passion for education and a deep understanding of early childhood development, I am committed to providing a solid foundation for children's lifelong learning journey. To anyone reading these words, I extend my warmest wishes for happiness, health, and prosperity.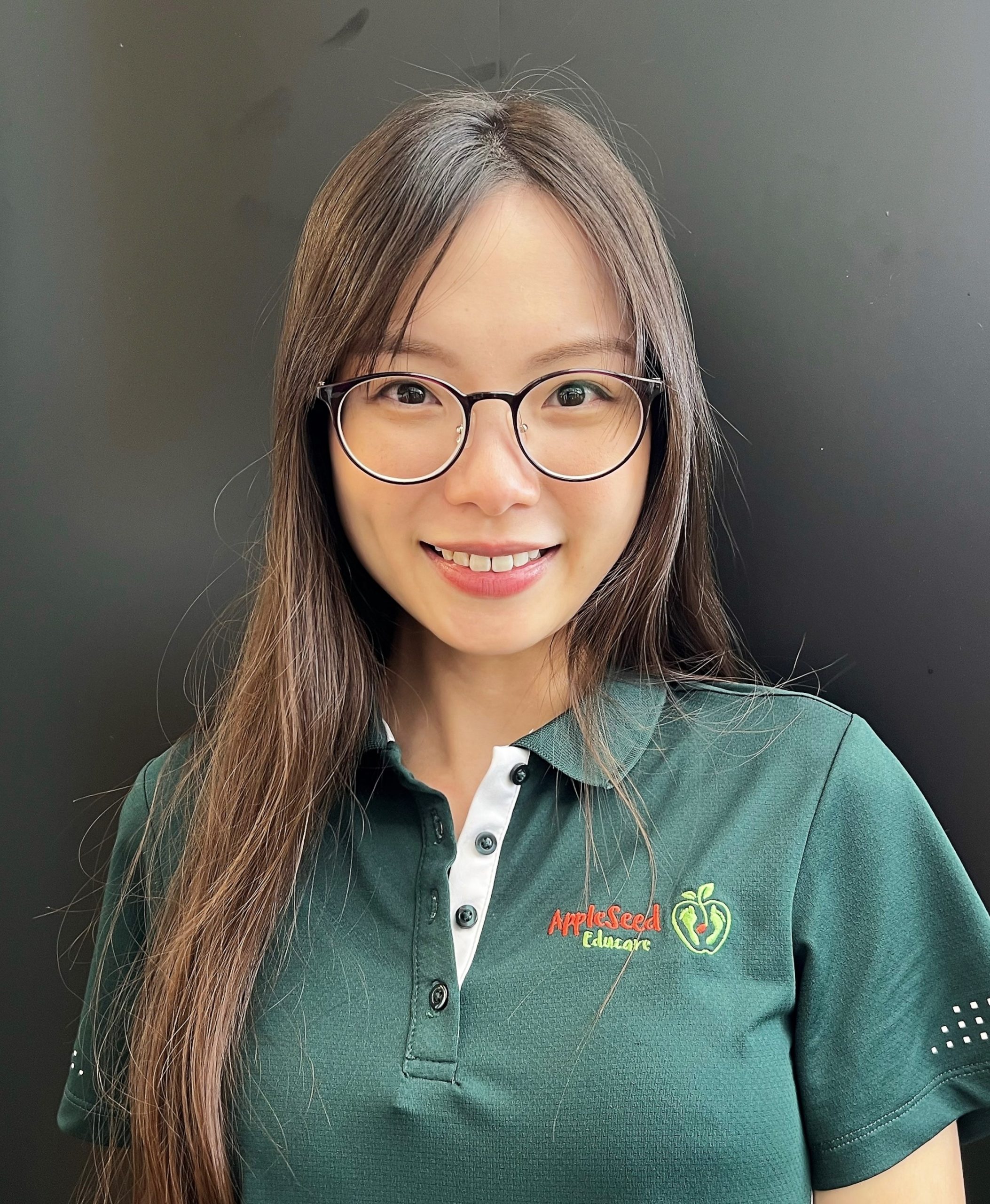 Kaitlyn
Kia Ora! I am Kaitlyn from Hong Kong. I studied Graduate Diploma in Teaching (Early Childhood Education) at New Zealand Tertiary College and I am a provisionally certified teacher.

I am very passionate about being an early childhood teacher and I always believe that children can reach their full potential by growing up in a children-lead environment. Therefore, I aim at being flexible with the teaching methods and materials based on children's interests, strengths, and abilities.
Also, having a 4-year experience working as a flight attendant, I had plenty of opportunities to meet people with various cultural backgrounds. I have learnt a lot through these precious communications and I believe that a learning environment with various culture-related materials could always inspire children and foster their development.

In my free time, I love to bake. For me, the happiest part of baking is when I can share my baked goods with my loved ones! What I value the most are the relationships that I built up with other people. I believe that the relationships between teachers, children, and whānau should be responsive and reciprocal. Whānau are always encouraged to participate in early childhood settings; children are free to voice out any ideas and opinions. A caring and supportive community that is built up by teachers can foster the development of the children, as well as the improvement of teaching. I am very happy to become a family member of Apple Seed and I cannot wait to create countless valuable memories with you all!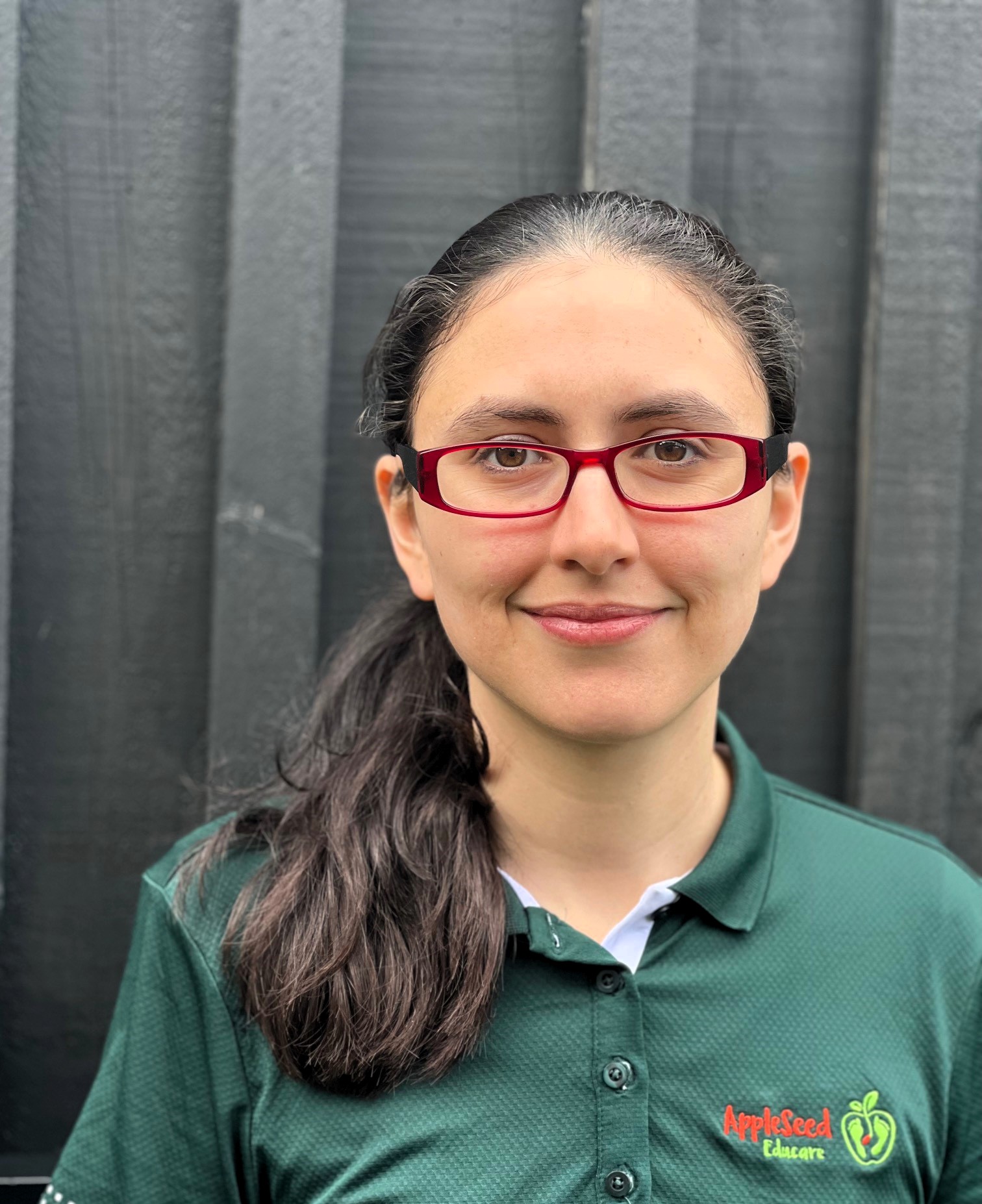 Karina
Kia ora! My name is Karina and I am originally from Bolivia but I moved to New Zealand in 2000. I graduated from New Zealand Tertiary College in 2022 with a Bachelor of Teaching. I have always loved being a part of children's lives and helping them thrive successfully in all areas of live. I love children that is why I want to work with children. I am passionate about the tamariki and supporting them to become confident individuals. Children are a precious jewel given to us to nurture, love and care for therefore I view our role as a teacher as a second mother to these special bundle of joys. I enjoy singing, walks in nature, spending time with my daughter, children, friends and family. I love working with children of all age groups and I want to make a difference in their lives. I am excited that I have joined the Appleseed family and I look forward to embarking on this new chapter and adventure in my life.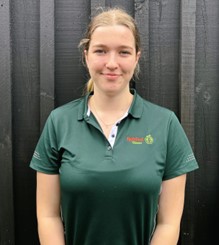 Mia - Teachers Assistant
Kia Ora My name Mia. I am a university student who has completed a degree in phycology at Dunedin University. I am now studying history and teaching. One of the parts of my phycology degree that I found most engaging was child phycology and childhood behavioral development. I love watching kids curiosity and intelligence, both in the more traditional sense and in the development of their interpersonal skills such as empathy and teamwork. This job has been an incredible opportunity for me as it aligns with my passion for teaching with also helping to support and nuture the next generation of kids. Most of my time outside of work I spend studying or spending time with my friends and family. One of my hobbies is the violin. I started playing Suzuki violin when I was four and have continued ever since. I love being part of the AppleSeed team and enjoy getting to know all of the kids and their whanau.

Leighan - Relief Teacher
Kia Ora! I am Leighan. I am originally from Aotearoa however I've spent most of my teenage years growing up in Melbourne, Australia. After high school, I completed my Certificate 3 in Early Childhood Education and Care. I have over three years experience. I have worked with in different age groups, as well as being room leader for an infant room. I love to see children grow and develop new skills while they are at childcare. I have recently moved back to New Zealand with my family. I absolutely love the culture and diversity here in New Zealand. I love travelling and trying new foods as well as spending time with my family and friends. I'm a very outgoing and bubbly person and I love to have a good chat. I can't wait to see what Appleseed has in store for me, and I'm very excited to be on this journey to learn new skills and develop my knowledge.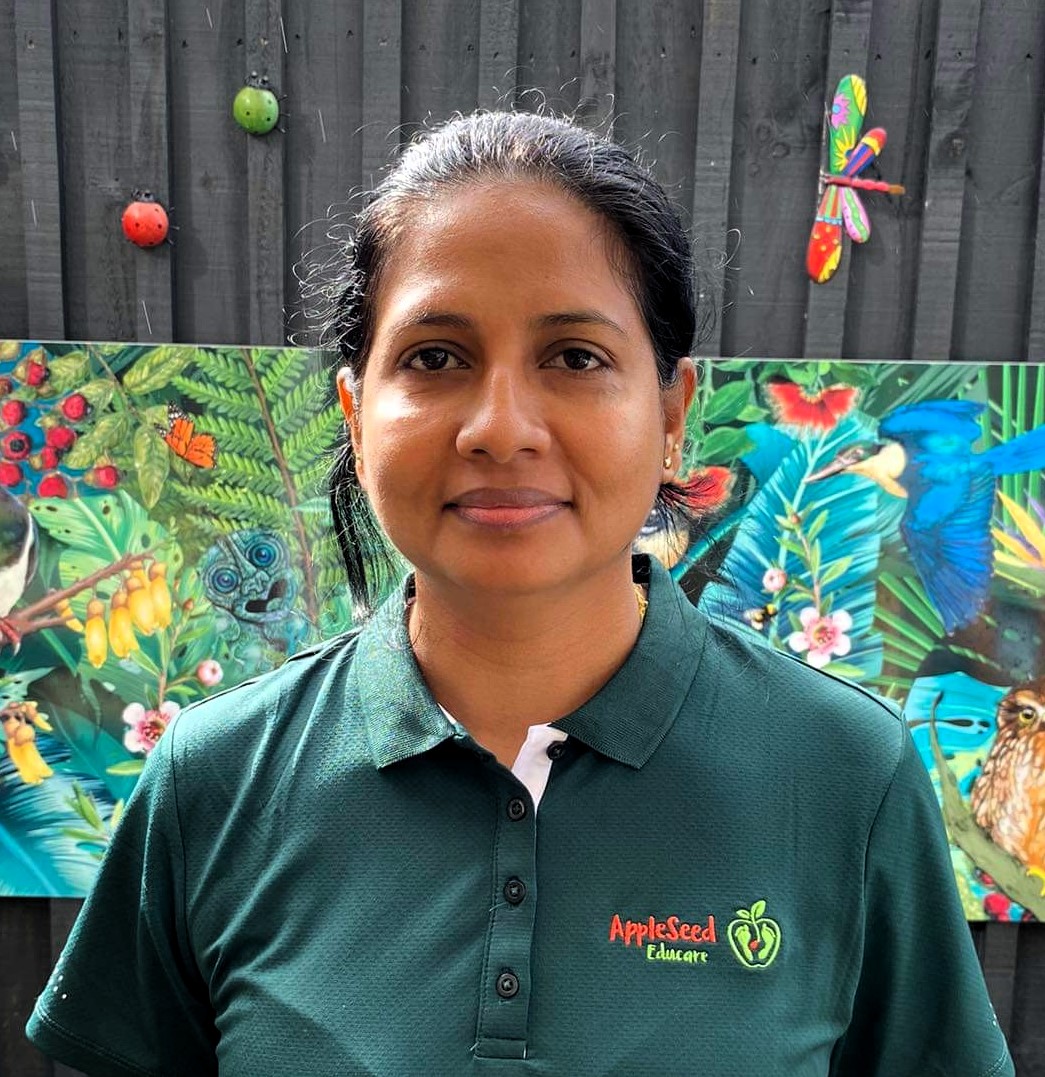 Niluka - Relief Teacher
Kia Ora! My name is Niluka and I am originally from Sri Lanka. After high school, I was graduated as an Attorney-at-Law from Sri Lanka Law College. I have 17 years hands on experience as an Attorney and also had held the position of Deputy Head Mistress in OKI International School, Sri Lanka. I was bestowed with a Diploma in Early Childhood Education from AIBT, Sri Lanka in 2023. I have over two years' experience worked with in different age groups during my tenure at OKI International School, Sri Lanka and I love to see children grow and develop new skills while they are at childcare. I have recently arrived in New Zealand with my family. I love the culture and diversity here in New Zealand. I am fond of spending most of my leisure time with my family and friends as well as preparing different sorts of foods for my kids. I have just begun a new journey with AppleSeed and this is obviously an exciting experience for me. I love to learn and gain knowledge to continue my career with AppleSeed.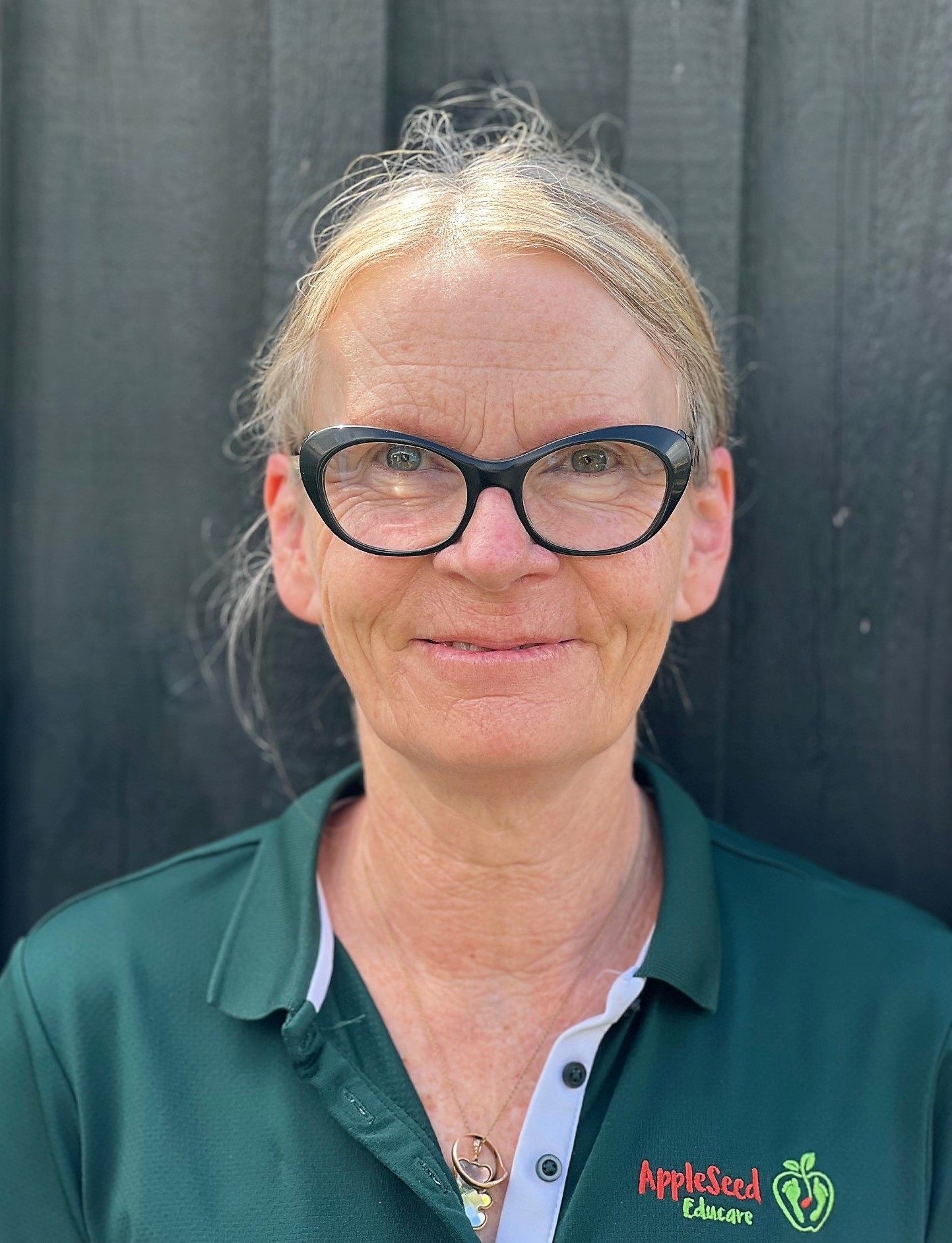 Diane
Kia Ora I've been cooking at Appleseed Educare for six years now providing healthy well balanced nutritious meals in my role as chef and I also thoroughly enjoy working alongside the children when the opportunity arises. Living locally means I cycle to work most days and am passionate about the outdoors so playing cardio tennis weekly also gets me out in the fresh air regularly. My husband Carl has a small construction company and our son, Caspar is sixteen years old and attends MAGS in Year 11 - he is a keen footballer and enjoys bonsai as a hobby. My family has lived in the Sandringham area for many years and enjoy the local multicultural environment which I feel is also reflected in our practice at Appleseed. We are intrepid travellers having visited 28 countries and enjoyed local cuisine all around the globe!